This is not the post I had been planning on writing this morning. However, my wife Lizzie came home last night with a copy of Greta Thunberg's book "No one is too small to make a difference". It only costs NZ$7.00 and the money raised goes toward the Climate Crisis movement….so please buy a copy and help Greta to stand up for her generation….for all of us in fact.
Greta Thunberg was born in 2003. In August 2018 she decided not to go to school one day, starting a strike for climate outside the Swedish Parliament. Her actions ended up sparking a global movement for action against the climate crisis, inspiring millions of pupils, world wide, to go on strike for our planet. This action has earned Greta the prestigious Prix Liberte (Freedom Award) – Thunberg, 16, is the first recipient of this new award, which was designed to honor a young person 'engaged in a fight for peace and freedom'.- as well as a Nobel Peace prize nomination. Greta has Asperger's, and considers it a gift which has enabled her to see the climate crisis 'in black and white'.
No One Is Too Small To Make A Difference is Greta's first book in English, collecting her speeches from climate rallies across Europe to audiences at the UN, the World Economic Forum, and the British Parliament. She is not afraid to hold the older generation responsible for the mess our planet is in. She is not afraid to call out governments and corporations to act responsibly and to help to clean up the mess that they have created, or have allowed to be created, all in the name of the mighty dollar…for profit in financial terms, and to hell with the environment on which we all depend for life itself.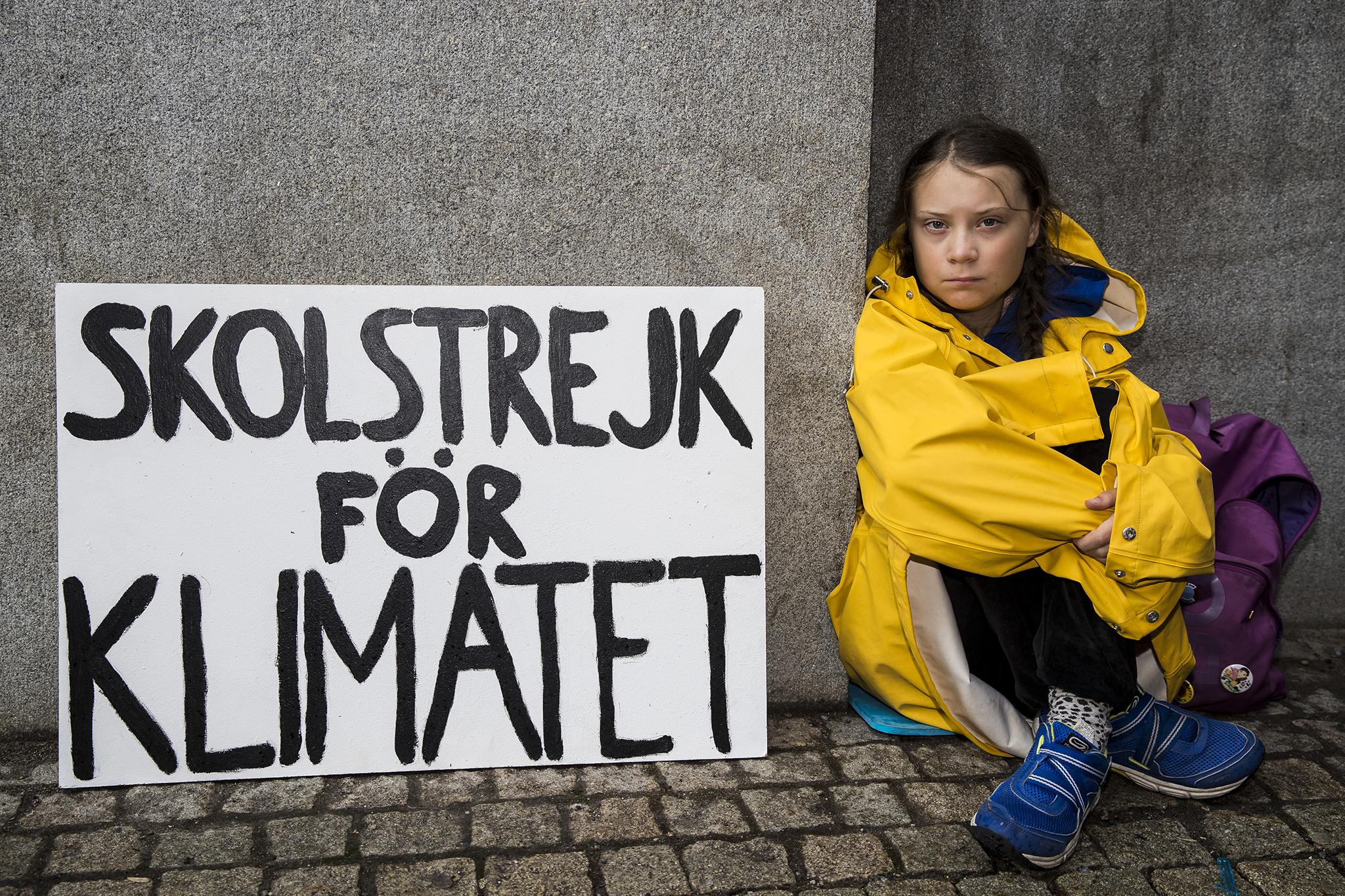 She is an amazing, caring, passionate, intelligent and very responsible little girl with a huge heart who deserves our respect and our support, so please buy the book….or at least read it….or view/listen to her speeches on Youtube – link below – and join in the fight for the survival of the earth and all life, (including your own), on it. The corporate world hate her and fear her – every time she speaks to an audience, more and more people get on board to help the climate crisis cause – so they try to discredit her, belittle her for her 'simplistic ideals' and accuse her parents of manipulating her. There have also been personal attacks linked to her autism and her physique. It is pathetic to attack a child who's only interest is to save the earth which we all – even the corporate executives – depend on for life.
I can't wait for her to become of voting age…to see politically where it will take her. This young lady will go far. Click on the link below to hear her speak.
I would be delighted if any other bloggers would like to share this blog post to help to get the word out about Greta and her quest. She, we, and our planet, need all the help we can muster. Many thanks.