It was only a couple of years ago….April 11th 2019 to be exact..as I was heading towards my 60th birthday, that I finally got to visit the famous City Lights Bookstore in San Francisco, home base of the legendary Lawrence Ferlinghetti – writer, poet, publisher, bookstore owner, artist and facilitator extraordinary. Without him, so many poets would not have seen their works in print….without him we may not have even heard of the Beat Writers.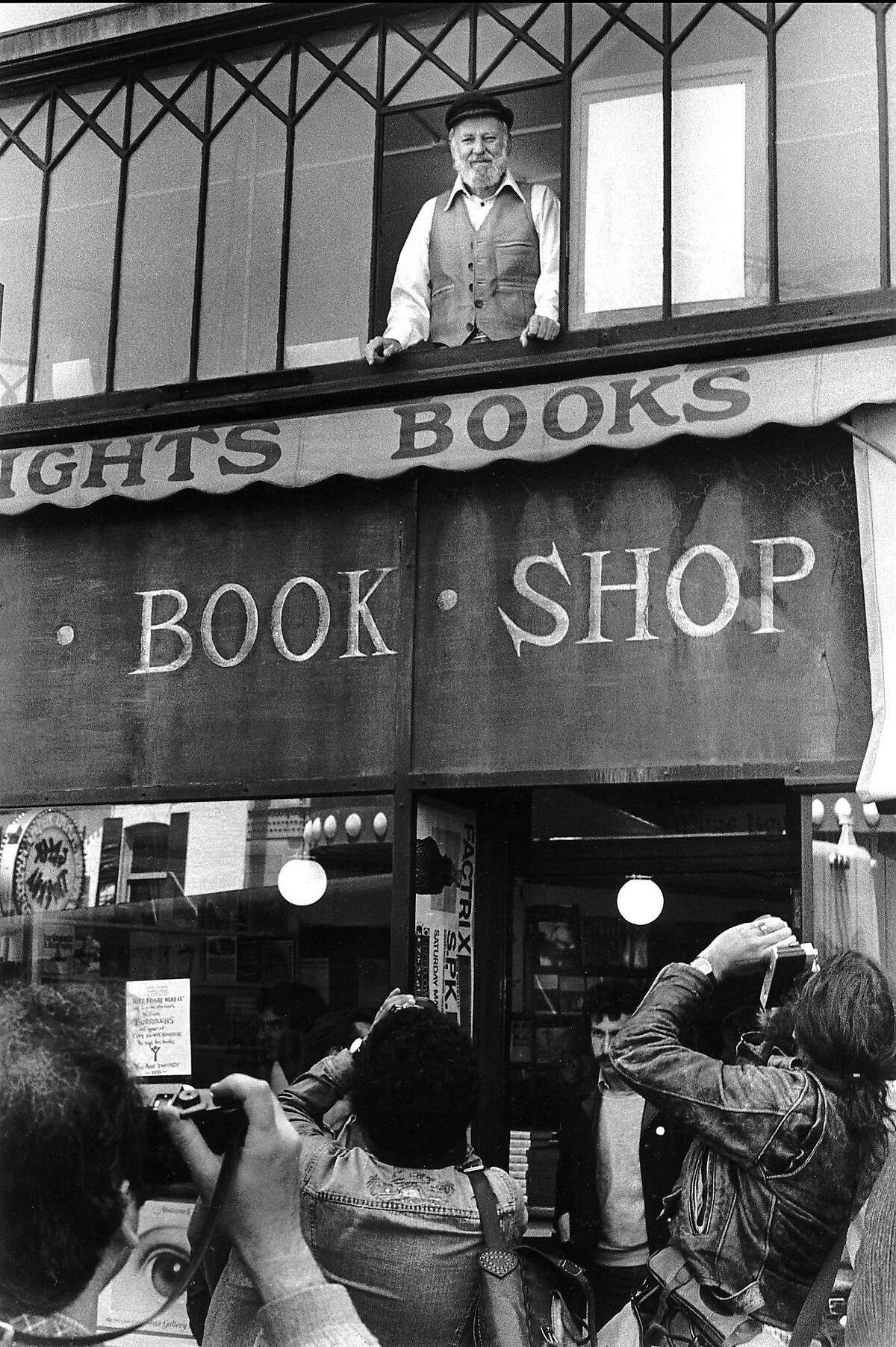 My purpose in San Francisco was two fold. Firstly to spend time visiting my son and daughter-in-law who had recently moved there from Boston, and secondly to visit the abundance of bookstores that San Francisco boasts. I should have, perhaps, visited City Lights first, but my reasoning for leaving it until last was that, having seen what is broadly acknowledged as the best and most welcoming bookstore in SF, it would spoil the experience of visiting the many other lesser known bookstores. The problem with this was that by the time I finally set foot inside City Lights and was astounded by its multitude of books, many not available elsewhere, I had already bought so many books at other bookstores that my suitcase was over weight for the trip home to New Zealand. As a result, my only purchase there was Lawrence Ferlinghetti's A Coney Island Of The Mind – his 1958 best selling collection of poems from his early days.
Lawrence Ferlinghetti departed this earth on February 22nd 2021 – just one month shy of his 102nd birthday. A life well lived, a literary legend and rather than me re-hashing the many well researched and well written obituaries I will link 3 of them below, from the New York Times…..Reuters…..and from the Guardian as featured on MSN News.
Lawrence Ferlinghetti, Poet Who Nurtured the Beats, Dies at 101 – The New York Times (nytimes.com)
Beat poet Lawrence Ferlinghetti dies at age 101 | Reuters
Lawrence Ferlinghetti obituary (msn.com)
Actually the Reuters one would probably have made him laugh as he always insisted that he was not a "Beat Writer" as such, he was there but was just a bookshop owner. Many would beg to differ. I never met him, sadly, just visited the shop, picked up a book, sat and read a while in the poetry room upstairs soaking in the atmosphere and wondering about the many writers who had been there before me….before making my purchase and moving on. The outpouring of grief in Jack Kerouac alley outside City Lights by many of his fans and followers after his death, even in times of Covid-19 anti-social distancing regulations, showed the extent of the love and respect they have for the man and the legend.
I close with a few lines borrowed from his poem titled autobiography – which appears in A Coney Island of the Mind.
I have written wild stories without punctuation. I am the man. I was there. I suffered somewhat. I have sat in an uneasy chair. I am a tear of the sun. I am a hill where poets run…….